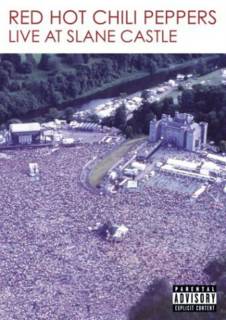 This concert rocksss!!!
Channel 5 is superb to be playing great concerts very Friday nights. So what if I can't go out??! These concerts are to-die-for.
First it's Linkin Park Live in Texas. Just now was RHCP Live at Slane Castle. New week it's Black Eye Peas Live in Cologne.
Whoo!
RHCP is such a splendid band. Maybe it's because they have lotsa' experience, but their live performance is fantastic! Anthony Kiedes's voice remains the same over the years, in the album & live. Flea was even 'melodic' with the bass. Jack Irons was in rythm as the drummer and John Frusciante...Oh, what can I say bout' that guy?? He's so-damn-good!!!
Gawd
, he played with such passion you can swear he looks like he's making love to that guitar of his. Lucky thing!
(the guitar, i mean)
Another thing that totally rocked their concert is their stamina. They totally freak me out with their energy as the pranced around the stage
('they' meaning everyone except the drummer).
And Anthony Kiedes still sing on w/o being out of breath! Amazing! I discovered this new song of theirs which is so damn good I'm surprised it's not released as a single. The guitar solo
(I totally dig guitar solos)
is power, man!
My all-time favs are the 2 singles from their album, BLOODSUGARSEXMAGIC - Give It Away & Under The Bridge.
Giverrrraaaawayy!!!