Carling Cup Final
Chelsea 3 - Liverpool 2
270205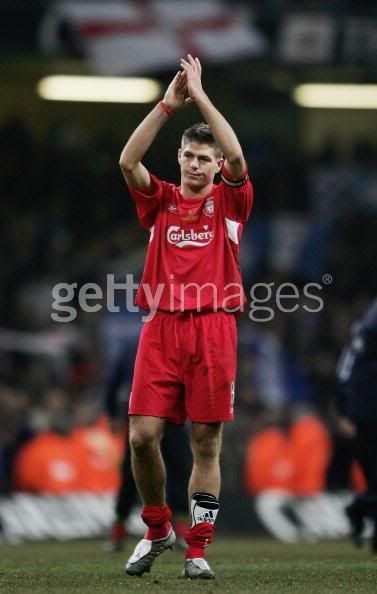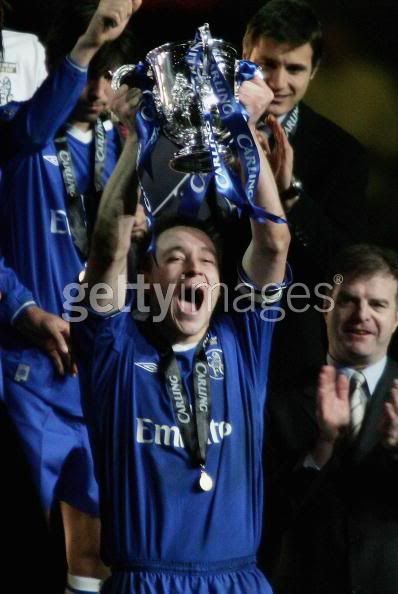 Yesterday night, 2 of my most favourite captains from the English Premiership were on the same field. One turned into a villain 11mins into the last whistle and cost his dear team the Carling Cup while the other not only get to hold up that same cup, he was the Man-of-the-Match as well.
Sigh...
What an unexpected diverse outcome.
---
Anyway, since the extra time from yesterday's match cost me 1/2 hour of my precious sleep, I shall not be long-winded bout' my take on yesterday's match. Here are 2 characters. One named Guy, a regular fan out there while another is Dude, a bumbling idiot.
---
Dude:
Guy, that was a great header yeah, by Steven Gerrard?
Guy:
Dude! He put it into the wrong net!
---
Guy:
I think after the match, everyone on the Liverpool team should line up before Steven Gerrard and each of them give him a big knock on the head.
Dude
: Yeah,
hee
. The same head that put the ball into the wrong net.
Guy:
(knocks Dude's head)
Just how my heads do you think that fella had??!
---
Sigh,
pardon the lame attempt at a joke, there. Sleeping late before a Monday is definitely not my idea of a great start to the new week....
---
Here's waiting for the blues..... (Monday blues, I mean and NOT Chelsea)