err... food?

There's so much to blog about but I'm in no mood to create long entries a yet.
Cos' I know that those 2 topics are gonna be pretty wordy...
So, I'll just upload these for now.
TGIF!!!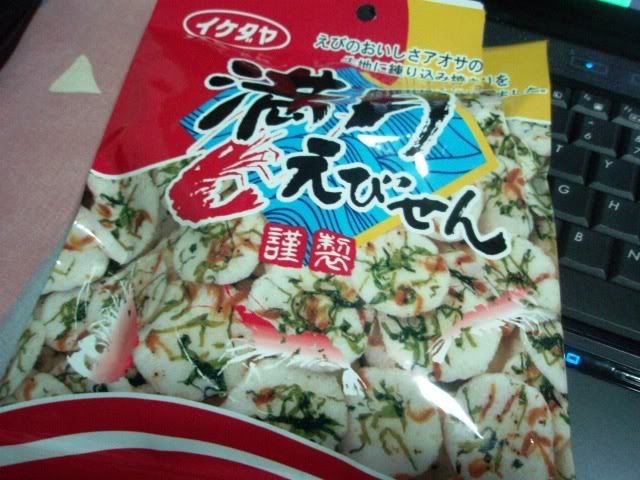 My cousin strongly recommend this prawn/shrimp crackers. This and another cuttlefish flavoured one.
The cuttlefish one was such a turn off. I almost choked on the pungent smell emitted from inside the packet. It was so reminiscent of dried cuttlefish. You know, the one used for sambal sotong..?
So I was a tad apprehensive about this pack.
It turn out to be really nice! So much so that I almost had this packet for myself, much to my bro's chagrin.
Cos' in my house, my bro is the junk-food lover, and me..? Very much the opposite.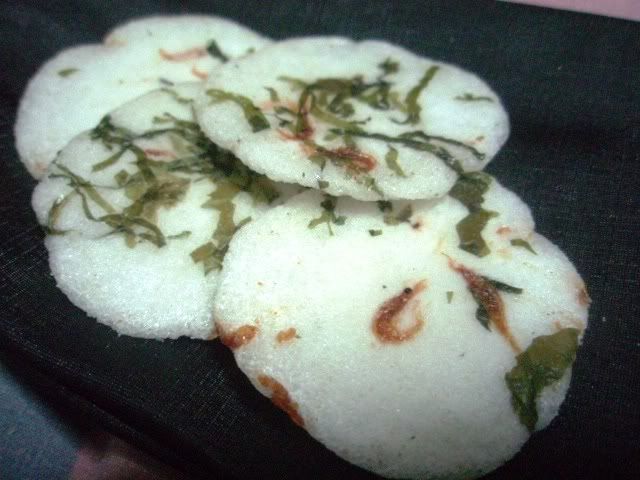 Close up.
Check out the teeny-tiny shrimp and the seaweed on this crackers! They use potato starch for the crackers so it has this melt-in-the-mouth sensation when consumed. So going back there and get more of this.
Tip: For more varieties of snacks at Daiso, go to the main branch at IMM, Jurong East. The one at Vivo City didn't stock up much on snacks.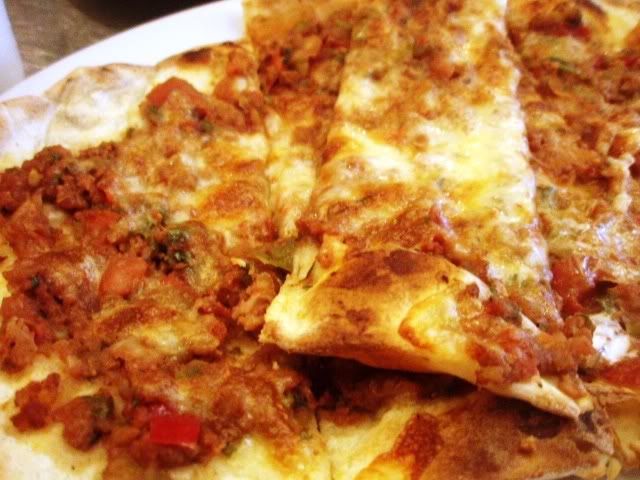 Turkish Pizza.
Marinated motton/lamb meat and peppers on thin, handmade Turkish bread. Topped with cheese....
Ahh, I dunno if it's the cheese or the bread but this was such a delight! At $9.00, it's pretty inexpensive in a way.
So gonna bring my mum here. It's her staple order with evertime we dine at a Turkish restaurant.
But their weekend opening hours leaves much to be desired. Saturdays from 12 - 4 pm. Only.
And the fact that it's located in the heart of CBD. The parking fees sure is going to be a nightmare....