Sitting on the Fence.
All the adrenaline rush helped me to stay awake and boy, I'm glad it's all over. Both programmes, both finals and both had my favourites battling each other. Naturally, I didn't root for anyone. Never have I felt so at ease, being neutral and all...
First programme:
THE CONTENDER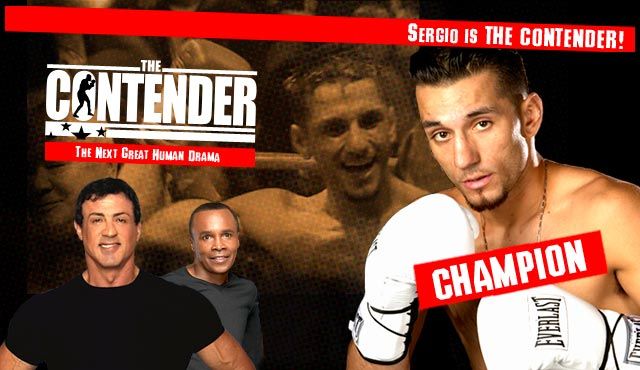 Sergio Mora~The Latin Snake~THE Contender
He's one lean, mean punching machine. Ok, so he's more scrawny than he is buffed but damn, he sure threw good, strong punches. Yes, he ducked and run a lot but that's what you call tactics.
Peter Manfredo Jr. meanwhile, despite being more focused, is just not consistent. Lower stamina, I guess.
For someone who's too poor to buy his own car, he actually walked away with not one but TWO new Toyota trucks and a cool sum of $1 million.
Boy, he sure deserved it.
Next programme:
UEFA Champions League Final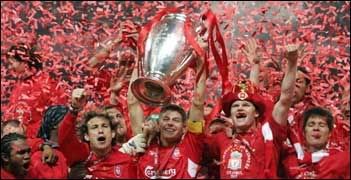 Congratulations to all LIVERPOOL fans!
Yes, I am not a Liverpool fan but I know better than to root for Arsenal in the Champions League (they're hopeless, lah). Since their big win at the start of the tournament, I can see their 'potential'. Besides they worked so hard. Sure put their critics to shame. Boring tactics, lah. Inconsistent, lah... In your face, man!
I was quick to take back my mean comments bout' Jerzey Dudek. He was such a hero. However, my adulation for captain Steven Gerrard skyrocketed, esp. after the endless praises from manager Rafael Banitez. Him and John Terry, my epitome of great leaders. *swoon*
However, amidst all the celebration, joyous laughter and red confetti, I was searching the background for other faces...
Forlorn ones.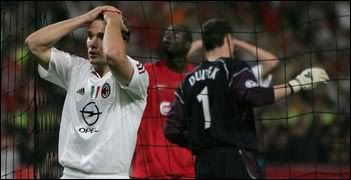 One of whom is Andriy Shevchenko...
I saw the faces of other AC Milan players, as they accepted their
(runner-up)
medals, looking yearningly at the coveted cup.
So near yet so far.
So within reach, yet it's not theirs to keep. How that must have hurt. So passionate, they are about the game, that to them the heartbreak should be far worse than a failed relationship.
Shevchenko did not even look at the cup. How it must have felt for him. Devastated. Him lying on the field like that. I can swear he cried. And Kaka. He worked so, so hard. His name was mentioned over and over, with every game that he played in. They playmaker yadaa..yadaa...
As if he doen't look innocent enuff...
Oh, you poor boy, you.