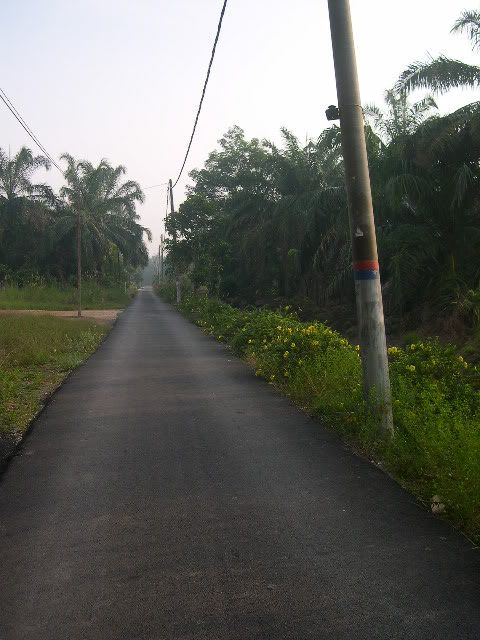 Just what is this that I'm feeling? Why do I feel like something is missing? Like I've left a part of me somewhere, somehow. Whenever I look around, I feel that something is amiss.

I seriously think that I missed the kampung life. The surroundings. The large house, the big compound, the air kolah, the kids and the dark, dark & quiet night. Now I feel that S'pore is too over-developed, too polluted, too modern, too.. Clean.

Then I think again, how is it that I can miss a place to this extent? Maybe this is also fuelled by the fact that I have not slept much since Fri nite. Felt so tired…listless…broody and very slackened. My boss comes back tomorrow and my assignments ain't much done yet.

What?! Missing someone?? Who?? Price Charming?!

Come on lah. Like I said, he's forgotten after a couple of days upon my return to S'pore. He's just a piece of the game I had with my other cousins. I tried looking back at his pics...Nothing. No excitement, no gushing/swooning/squealing...
********
I think I'd better sleep now. I need to finish that assignment tomorrow. Sigh....