Some of the pics are up ~ those depicting only the architectural aspect of the trip. I focused on the decor of First World Hotel Lobby.
Why?

Cos' it's the newest, the largest and most interesting. And I stayed there.
I dunno what came over me. I took one pic, like it and I can't stop. I wandered all over, trying to get the good angles, lighting and mood. Even forgot bout' my frens. Siao cha bor.
Aiyoh, it' s just like back to the good ol' school days. Till' now, I still have tons of pictures of buildings, buildings and more buildings. Heck, I even have an album full of pictures taken in public toilets (for a project back in 2nd year).
What about the one where my pals & I secretly climbed up to the roof of a certain condo somewhere and I still have another album full of water tanks, pumps, airwells and lift motor rooms? Or how about those of the various condos in town? From those in Ardmore Park, Balmoral Road, Grange Road...yadaa..yadaa...

After a 3-yr hiatus, I'm back to this nonsense. Thank goodness for digital cameras or I would have wasted good film and money; printing pictures of buildings, building interiors and other what-nots. *grumble grumble*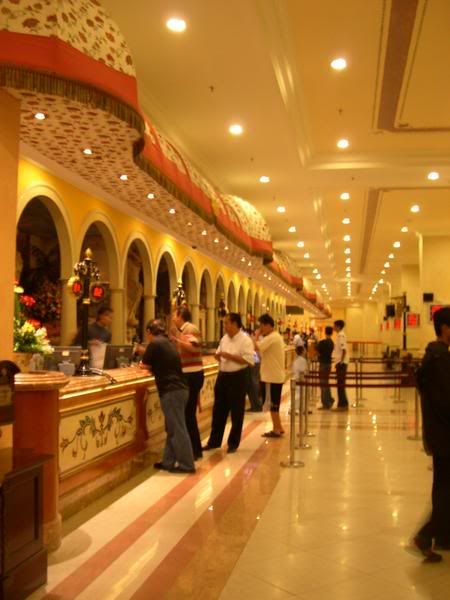 The looong reception at First World Hotel.
Go >>

HERE

<<
Nothing impressive, lah. Just a spur-of-the-moment thingy.