Mummy's dae
It's amazing, how much women nowdays prefer the novel way of listening to a syarahan. Fancy going to a swanky place
(country clubs, hotels..)
to listen to some syarahan, despite the fact that it carries a hefty price-tag
(did I hear the cash registers going ka-ching????).

What about those days when ppl just need to stay back after the communal prayers and listen to the syarahan in the mosque - for FREE?
Is it because of the glitz factor - which doesn't not seem to apply to only the location but the invited guests as well? Even ustazs & ustazahs have been brought to the level of stardom. Gaining more popularity than others and having followers wherever they go.
So what's the deal here?

For me, I went to such occasions to accompany my mum. Plus the chance to get into a swanky place and savour the swanky food and get swanky service. The syarahans
(& the popular guests)
are just a bonus.
So what if I wasn't being less discreet in admitting that?At least I'm not a hypocrite.
Just what 'syarahan' lasts less that 15mins, sandwiched in between fashion shows, sponsor speeches, lucky draws and other what-nots? If you ask me, I think it's just some propaganda on the sponsors' part.
*** *** ***
Anyway, went to another hi-tea at Orchid Country Club just now. Was held in conjunction with Mother's Day, I think.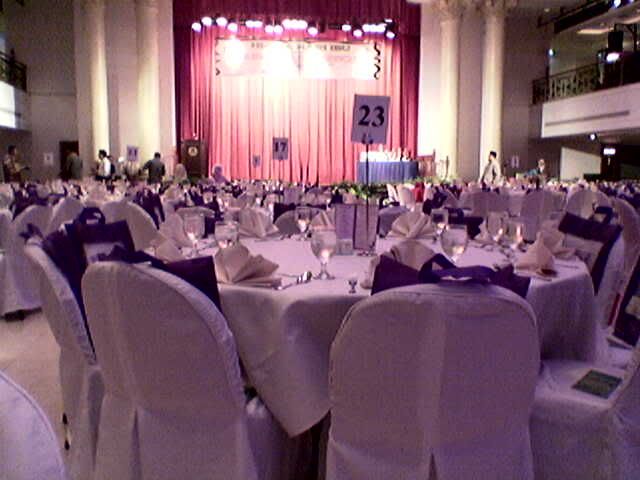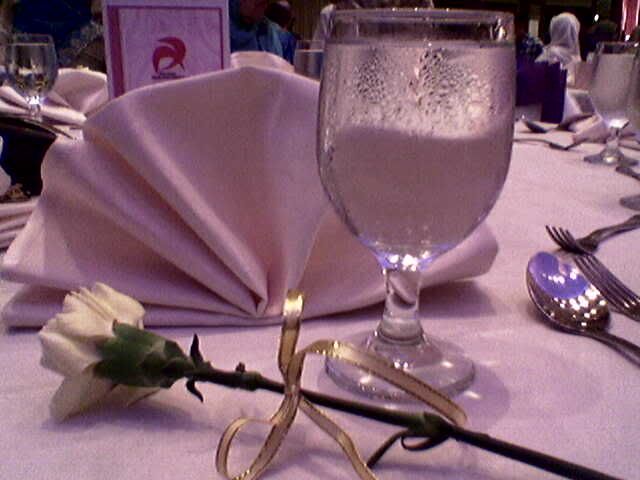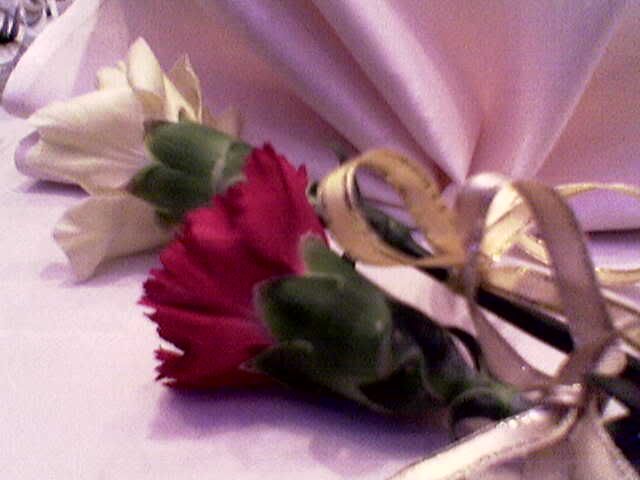 There's quran recital, lucky draws, syarahan,some sponsor speech, lotsa' sponsors thanking, poem recital, short sketch and...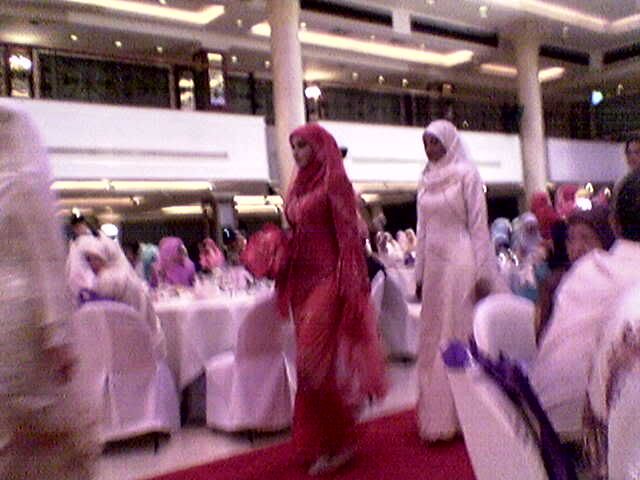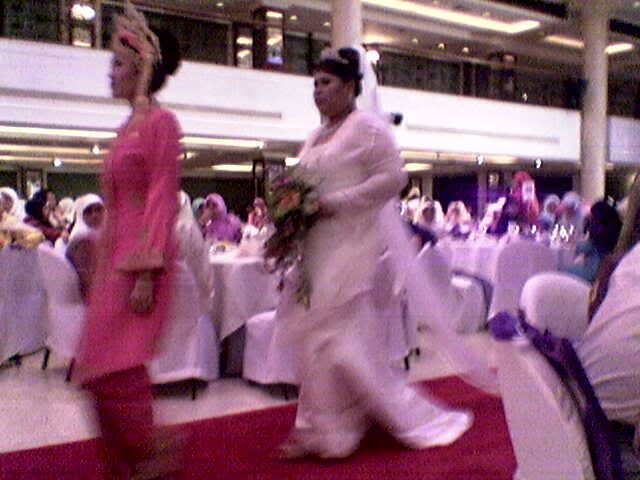 ... even a bridal fashion show.
*** *** ***
Ma, I know I have been such a sucky daughter (esp. after what happened this morning). But I want you to know that I really, really cherish you. I acknowledge the sacrifices you've made. I adore you for who you are, what you're doing and where you've been.
I may not be like other ppl's goody, goody daughter. It may take me longer that you wanted, to eventually listen to you. But I'm still the medal you pinned to your uniform and therefore I shall try my very best to make you proud.
Cos' I love you.
Tangisanmu Kedukaanku,
Senyumanmu Kebahagiaanku,
Belaianmu Kerinduanku,
Bawah Telapak Kakimu - Syurgaku.
Translated:

Your tears are my sorrow,
Your embrace is what I miss
Underneath your feet - lies my heaven.
~Happy Mother's Day, Ma~
Bik Su, My MA & Bik As
... And to you too, BiK Su & Bik As.