Bagus!
You tried the Bagus La Mian Yong Tau Foo @ 276 Changi Rd, already? Nice, leh!

Why?

Cos' they have many ways to prepare this delicacy; not the usual, "Aunty, Bee Hoon, Soup," or "Aunty, Bee Hoon, Dry."

Here you can try the regular SOUP, HAKKA, HOT & SPICY, BAGUS Special, TOM YAM & (the famous) AMPANG. They not only have the regular fare of bee hoon, rice or mee. You should try the handmade noodles.
I have a penchant for varieties and this concept fits me VERY well.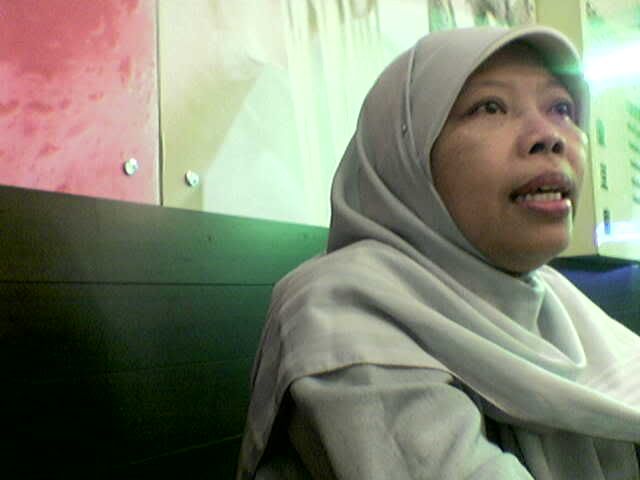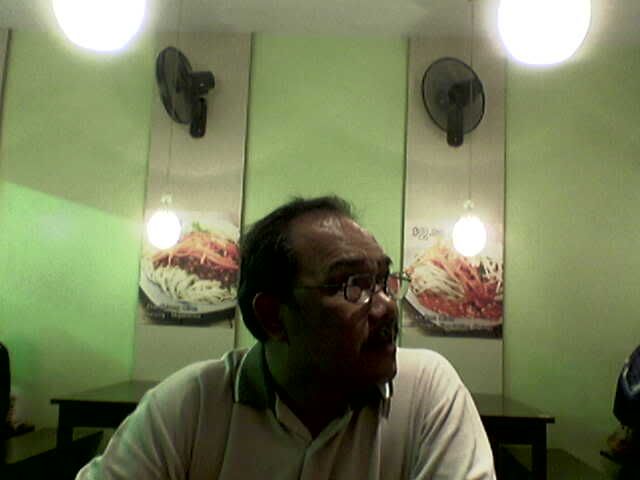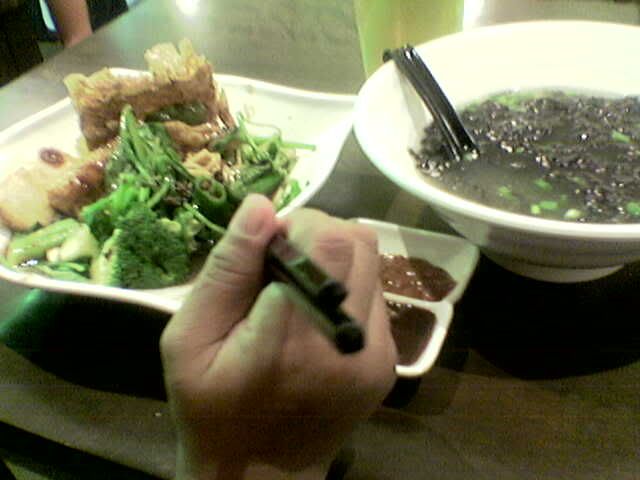 my mum :: my dad :: done the 'Hakka' way
Oh, I like the decor, too. Very contemporary Oriental style. A fusion of modern concept with traditional taste. I like!