It's beautiful... Just so beautiful
...
20042005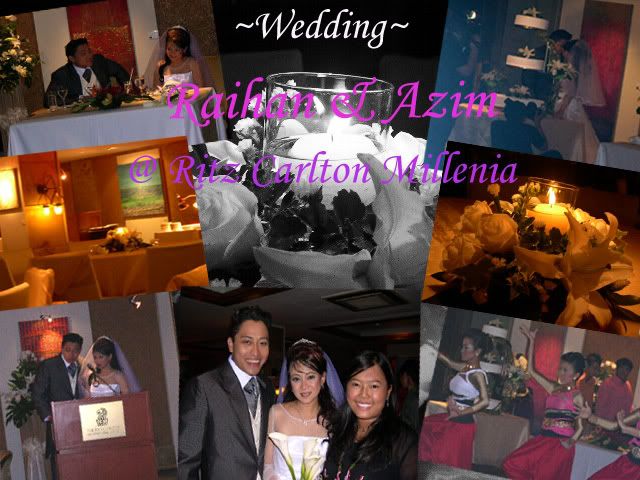 Was hounoured to be at that grand event. A romantic couple made of a beautiful bride & her handsome groom, gorgeous setting, great food .... All things good, I'd say. Plus, it's a triple whammy. The wedding + Raihan b'dae + Azim b'dae.
Cool, huh?

Glad to be able to meet Raihan
(finally!)
and during such a splendid occasion, at that. Thanks again, Raihan - for the invite. Saw the other bloggers but I was too shy, lah. It's been real - to be able to see them in person
(as if finally convinced that they REALLY exist).
Hee...
Anyway, we
( together with Tini, my pal who willingly accompanied me)
missed the chance of dropping by the bridal suite 32-12 but there are the pictures uploaded by other bloggers to put me in awe. That was such a nice place to hold an akad nikah! It's like having your lover proposing to you in one of those gorgeous places with breath-taking sceneries.
Sigh...
What did we do after gobbling down the impressive buffet fare? Armed with a camera, we set off on a photo-taking spree.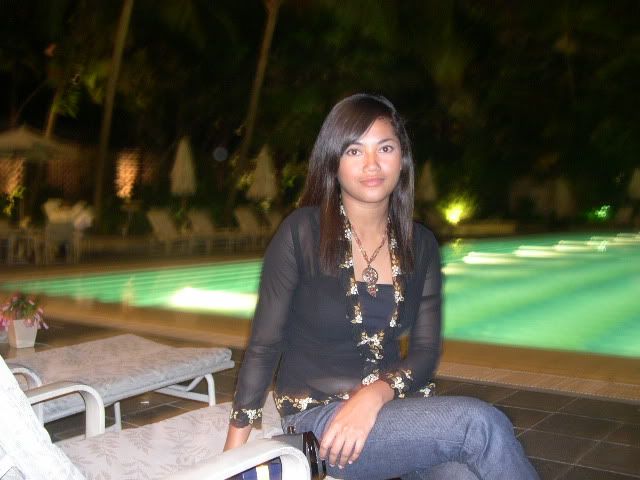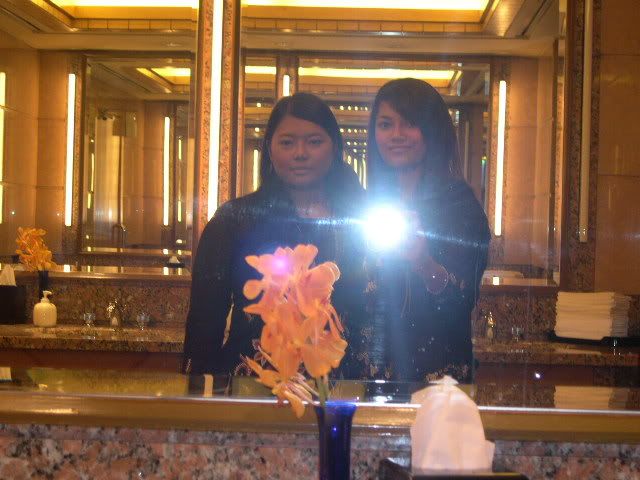 Tini by the pool :: Me with the gorgeous water feature ::
And yes, the last bit was taken in the 'ladies' a.k.a the TOILET.
Ayy... Hotel toilets are nice, ok? Definitely nicer than my living room. And more private.