Due to the inevitable fact that there will be lotsa' interesting activities which may involve active photo-takings, I have finally decided
(after much procrastination)
to publish montages of pictures that are pretty overdue. One of which, sadly to say, is the East Coast BBQ thingy, for which I had a major mental block when it comes to reliving the memories of that eventful occasion.
In other words, I had forgotten pretty much of what I had initially wanted to say, the night when I got too tired and wrote only one part of that weekend. BIG MISTAKE, I'd say.
Tsk tsk . . .
The other 2 pics are just those moments captured on the humble 6230. One, when my family was checking out the just-renovated Bedok Corner Food Centre
(the ultimate BBQ seafood haunt)
and the other, of my 2 cousins & myself chomping down at Tj. Pagar Railway.
FYI, I'll be taking a freaking train to KL, end of this month. Can you believe it? Me, who can't sit still for a couple of hours will be spending almost 7 agonising hours on a train???! Even worse, I'm such a light sleeper that there's no way I will be sleeping amidst all that rickety-tat-tat-tat and ppl walking back and forth on the aisle
(the sleeping compartments are expensive, ok?)
-----
Hmmpf! All that rantings... Here are the pics.
East Coast BBQ
26032005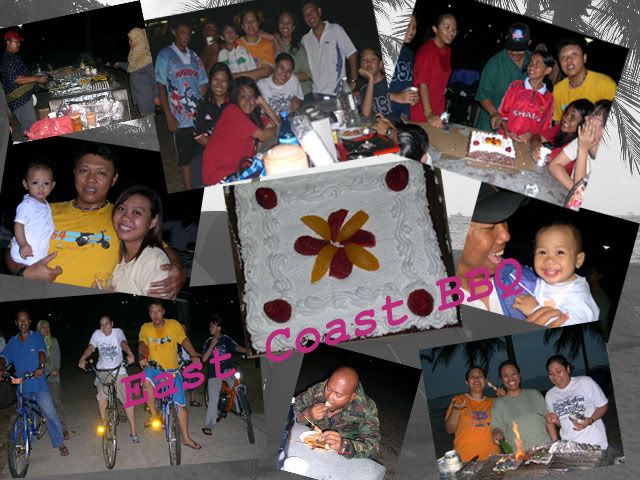 Bedok Corner


03042005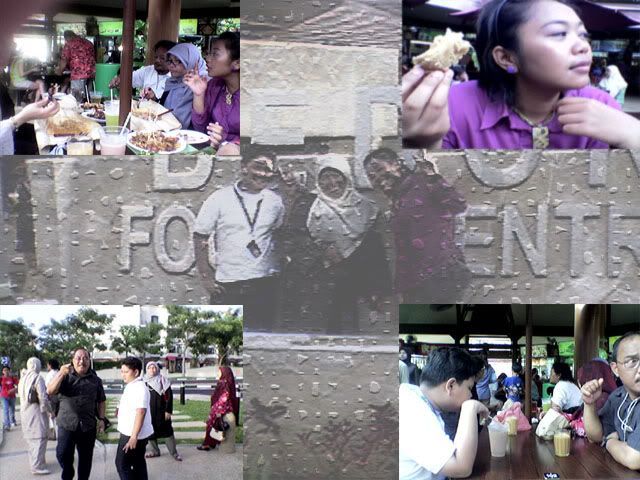 Tj. Pagar Railway
05042005