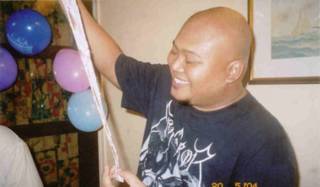 Isn't he cuuuteee??!! That's my bro for ya', the b'dae boy-together with cousin Ika. Click
here
for the pictures. His b'dae is on the 31st & my cousin, the 29th. Cake cut on the 30th. Great timing.

I noe..I noe..
I was supposed to have updated this blog regarding the chalet ages ago...It's onli now that I can actually 'indulge' in doing this during my free time.
What happened during the chalet..Hmmm..Tell ya in the nex' blog....
Okies??!