Fotos
Just realised that I've accumulated quite an amount of fotos in my camera-fone over the past few days... Tot' of just publishing them here. Just for the heck of it.
17072005
~ West Coast Park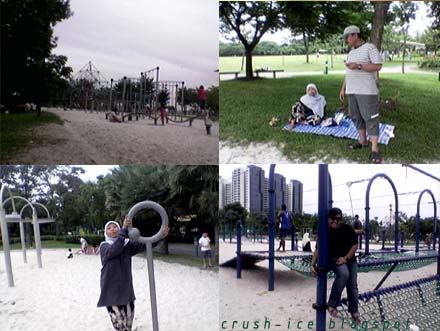 Went to West Cost Food Centre for dinner last Sat. My mum ordered Ikan Bakar & Kangkong Belachan. Somehow, the morning after, I was rudely awakened by my mum.
"I forgot to pay for the Ikan Bakar yesterday...!"
So off we go, that noon, only to realise that the stall will open only at 3pm. My mum wanted to visit West Coast Park. All I'll say is that I introduced her to this 'mini-merry-go-round' thingy and she got hooked. SO hooked that she never stopped playing it, despite being the ONLY adult playing alone (the other adults were with their kids).
I was surprised nobody played it at first. I used to work for the company that construct ALL the equipment at that park so I know that this German-made toy has a different approach to playing it. Kids who saw us, with the ruckus we made on those toys, eventually followed suit. The rest, I say - IS history. Well, except for my mum. She was STILL playing it as my dad & I walked to the car. Tsk tsk.
Lookin' Shady...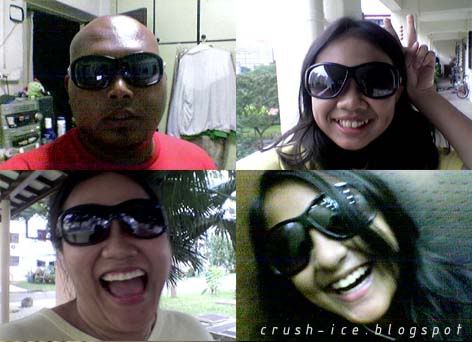 Bought this new big-ass shades sometime back and I made some peeps wear it to see how it look on others. Nice...?
Segar!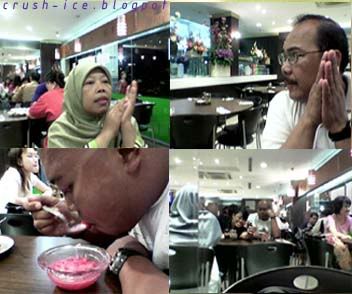 My parents recently went goo-goo gaa-gaa over this newly opened Segar Restaurant at Bedok Central. The food's ok but I seriously believe that my parents are just crazy bout' the 10% discount it currently offers...
O

2

XDA Mini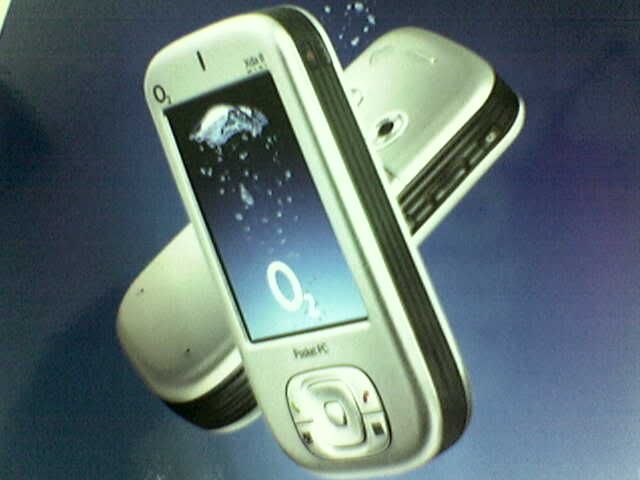 Currently crazy bout' this baby. But I gotta' bust my budget to purchase this.
Nayyy...
Too much of a sacrifice.
19072005 ~ Cat In The Flower Pot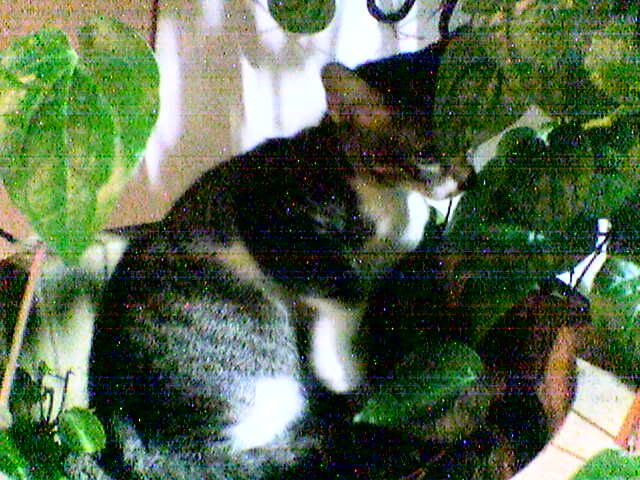 2 days ago, there's this cat that's seemingly stuck behind a pipe at the staircase landing. Very pitiful. I mewed at it (yes, I DO mew at cats) and it mewed back. I may have spoken something to it but I sure as hell dun' understand the language.
But it's not stuck, really.
Cos' that night, I heard some mewing noise outside my door and mistook it for that of the big-fat casanova of a cat who's determined to woo my neighbour's Persian beauty. The next morning, I have a cat in my mum's flower-pot (betel-leaves, actually). And it stayed there the whole day.
It's gone now. Cos' it made too much noise while I'm away sending my mum and my dad shooed it away. So saaaaad...