overdue (bdae) dinner
Fri - 06th Oct '06
Initially tot' that I have to OT that Fri. Then my boss left early, meaning that I dun really have to. But then again, I'm still just knee deep in my given task by 4pm so I guess working late was inevitable.
And I had made reservations for dinner that night.
Geez!
Instead of making good of,
"I'm coming home first, then we set off from there!"
yes, the exclamation mark IS there becos' I'm happy at the tot' of coming home early (or so I thought), I had my family fetch me at my workplace by 8pm instead. I only had biscuits and hot cereal drink for the break fast (courtesy of the office pantry), knowing that I'll be gorging down a feast later on.
----------------------------------------------------------------
Anyway, I FINALLY got to treat my family to the looong overdue birthday dinner. EIGHT days to be exact.
My mum had been yearning to eat some 'real steak' cos she so sick of chomping down on the highly indigestible overcooked meat from Western food stalls. And she loves her steak, my mum. Go anywhere, she'll order just that.
So I brought them to
Eatzi Steakhouse
at Eastpoint Mall.
The food there is not bad. My mum LOOOVES her steak (I asked for medium-done). And I love the service. Attentive staff and consistent follow-ups and the good timing.
Having once worked in that line, I know what they have to go through and I get pretty weak-kneed when it comes to tipping them for good service. They deserve it, dun they?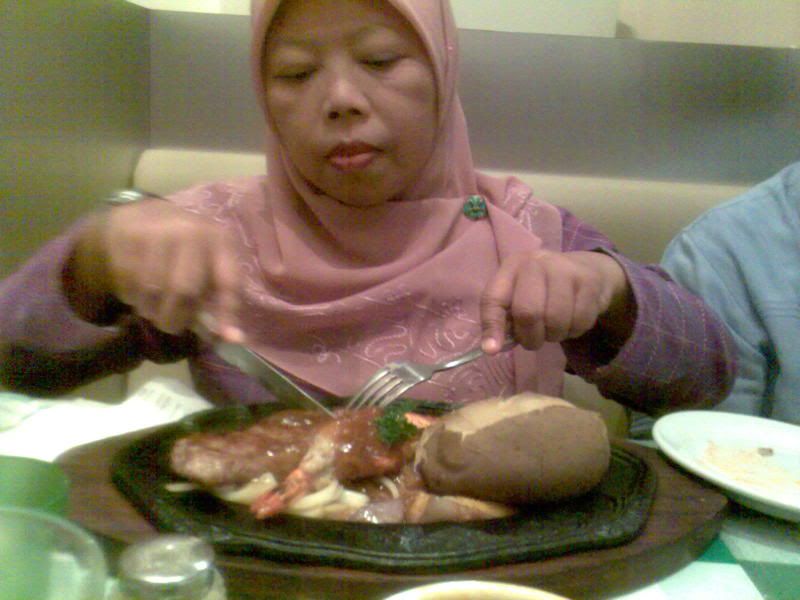 And the recommendation of the promotional mixed-fruit juice of honeydew & orange proved 'fruitful' (pun intended).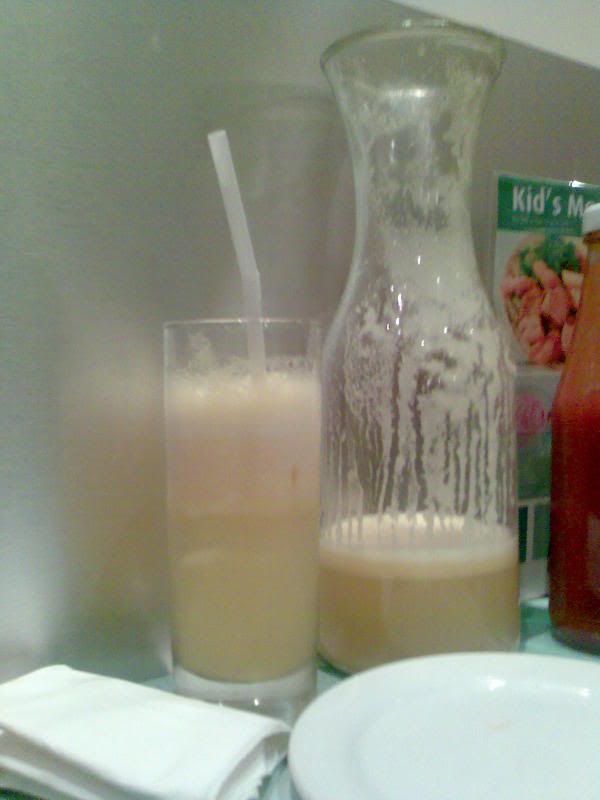 I guess they used seasonal vegetables as a side dish and we got brinjals (not really unlike the one u get at nasi padang stalls). Non-brinjal eaters will surely fret. And I totally dig the baked potato. Served with sour cream, bacon bits & chives, the simplicity is refreshing.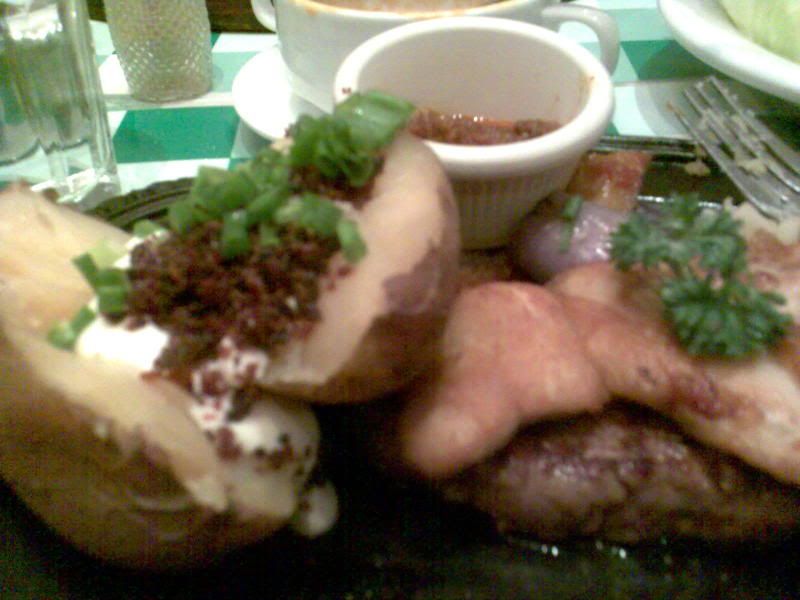 I tot' my bro's order of seafood-in-a-pan is such a small portion (as compared to Fish & co.) but he himself can't finish it (2 ladies in the next table shared that same dish between themselves).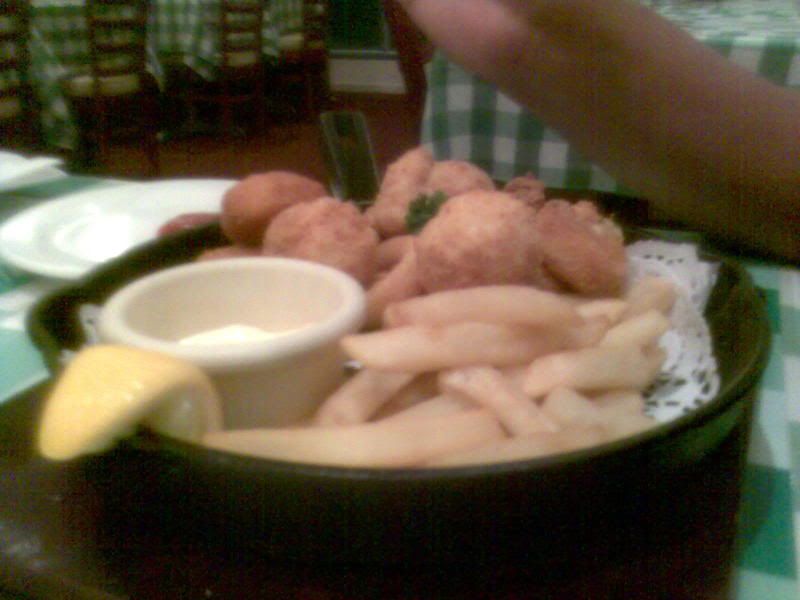 My bro got mango ice-cream for dessert & I got the Chocolate Profiteroles with Ice Cream. Simply put; chocolate chouxs served with ice-cream. 3 pieces. Enough for my parents and me.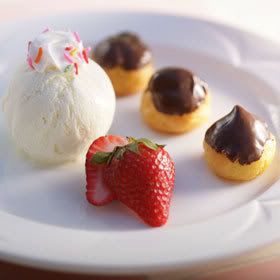 ------------------------------------------------------------------
The haze that night was pretty bad but instead of staying away from the bad air, we chilled at East Coast beach instead. Hey, the lantern festival has begun. It's not often that you see so many families tot-ing teeny-tiny lanterns at one time! And the kids holding them were soo adorable!