year in pictures : 2006
msnbc
I know there are many pictures out there, especially from this
MSNBC site
but I still feel that I relate much better to those sombre, even dreary ones.
Check out the site
and vote
for your favourite picture
.
**warning: some pics can be pretty graphic**
Death In Congo.

Floods Devastate
Security Operation In Iraq

Rocket Hits Lebanese

Even sportsmen aren't spared.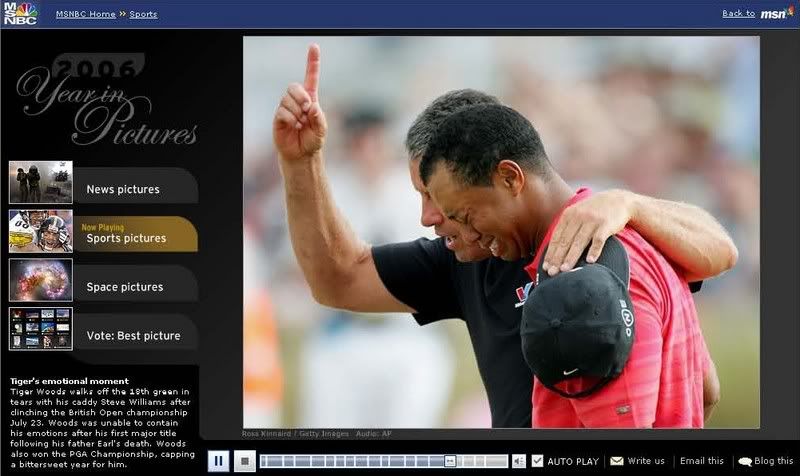 Tiger's Emotional Moment.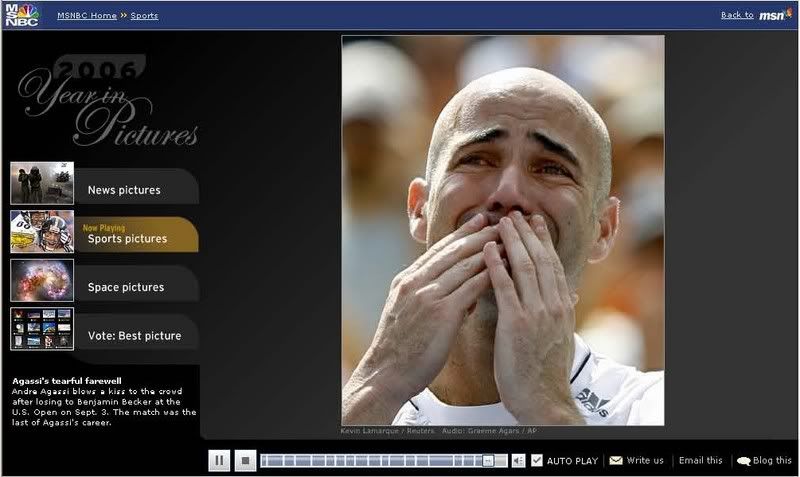 Agassi's Tearful Farewell.
Not all the pics are that dreary, though.
Keystone State Heatwave
On The Fence
Haha...
enjoy the rest of 2006, y'all!
Try not to blink much. Last time I did, 6 months passed without me realising.
2006 practically whizzed past us, doesn't it?
Now, what do I get for my mum's birthday tomorrow????