Napola~Elite fur den Fuhrer
(German)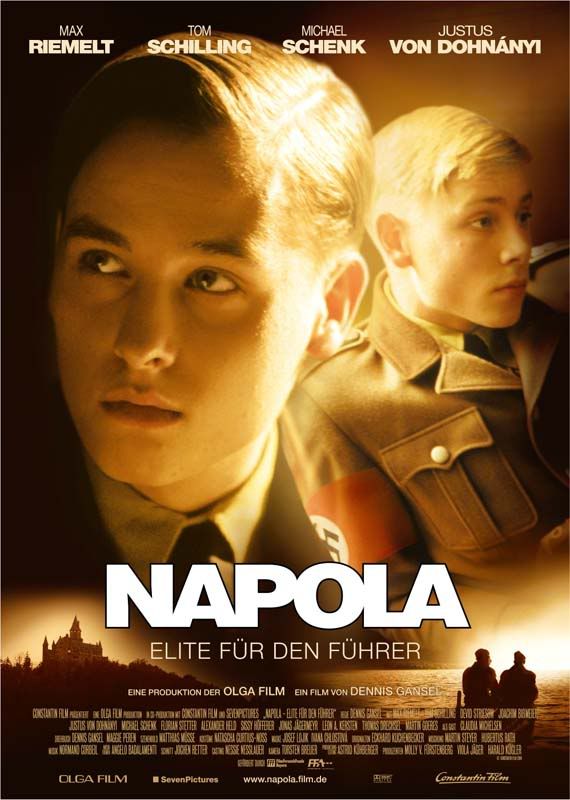 Dieses ist ein guter Film. Ich mag.
Ok, ok. Lame attempt at German there. At least I still remember what I learnt back in school eons ago....
(Btw, all I said was, "This is a good movie. I like.")
This excerpt from a review from
IMDb.com
pratically sums up my opinion of the movie:
"....It is no surprise that Napola won various awards for film, acting and direction, It's rich cinematography and haunting soundtrack brings to life Nazi Germany of 1942, and highlighting the horrors of the training of an elitist school of soldiers and future governors, with its expected training tragedies...."
That and the fact that Tom Schilling reminds me of Stephen Gately from the now-defunct Boyzone. I'm definitely a non-homophobic......
BUT THAT'S BESIDE THE POINT.
Shyba, thank you so much for choosing to watch this. Although, your choice is based on the fact that
'it's the most depressing/sombre movie showing right now'
, I assure you it is one of the best movies on my 'Most Favourites' list.
Bought some wasabi-coated-peas for the show. The girl was was kinda' surprised, I chose that and kept asking,
"You sure..?"
Should let her see the tube of wasabi in my fridge, which I used to eat with almost anything. However, they should cool it on the wasabe powder on that peas, man. My eyes practically smart upon eating it.
I admit I cried in the theatre. Not once but TWICE. One, it's at the most poignant scene in the movie. The other time is because I used the same hand for eating my WASABI peas to WIPE THE TEARS FROM MY EYES.
The pain! Oh GAWD! It hurts like hell!
That's it. No more wasabi peas in the theatre!
Got so angry at myself that I stopped eating the damn peas and kept it. Brought it to work today and munched on it to keep awake. Boy, it sure works better than coffee. Just pop at least 3 of those into the mouth at one go.
Go on, DO IT. Really works, you know.