beach road
13042006~Thu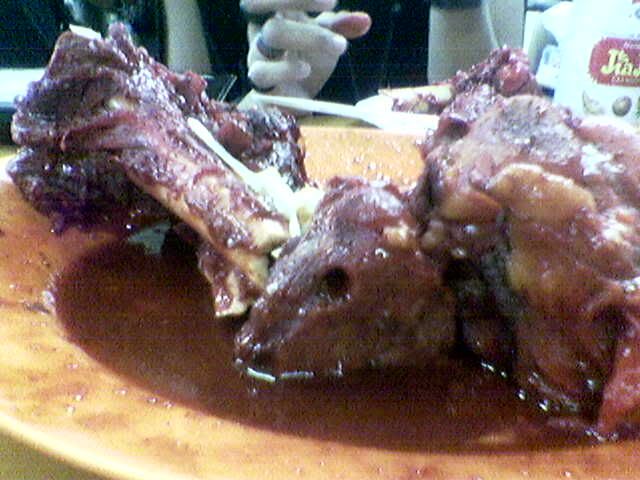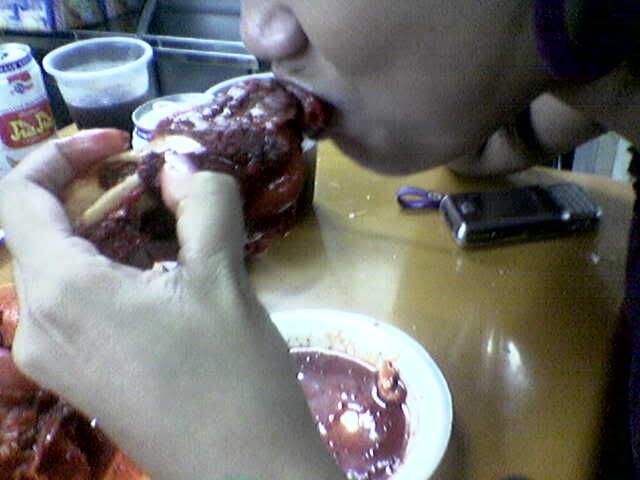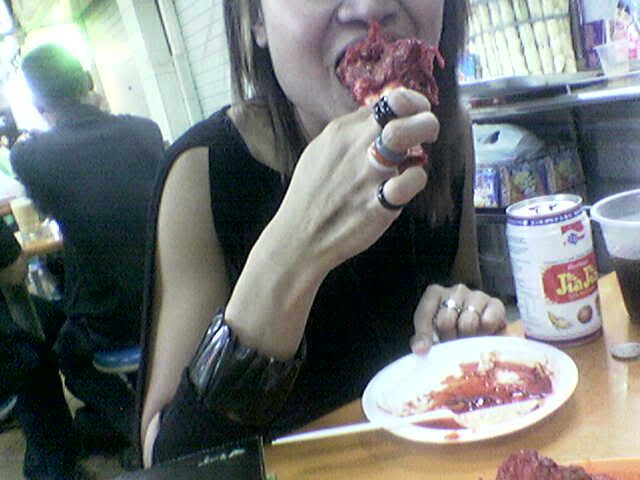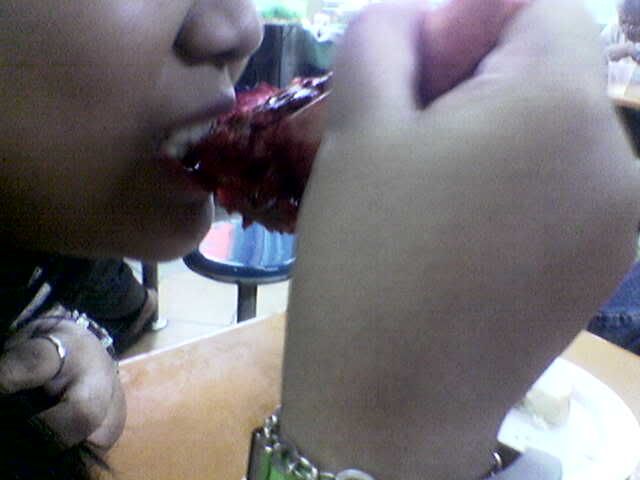 It was my 1st time y'noe. Eating bone steak. At Beach Road itself, that is. The infamous spot to consume the ridiculously bright red delicacy
(as if the bones are not gross enough..).
I've eaten those home-cooked ones and those served on Saturday nights at weddings but coming here...? Never really crossed my mind. Those times I ate there, it was just those typical mee goreng/nasi goreng stuff.
And Tini hadn't ate there for a long, long time. What luck. The only person we can rely on came late.
Thanks, D.
Tini & I, these 2 poor souls got lost amidst the many, many stalls selling the same delicacy. So it wasn't a surprise when D said that we're sitting near the wrong stall.
Thank goodness we eventually sat between two rows of stalls, where it's pretty secluded.
Apa lagi, lantak lah!
Ate like barbarians. Slobbered the bones like nobody's business. Thank goodness for the auntie & blind man touting the tissues. We bought 6 packets.
Worth. Every. Ply.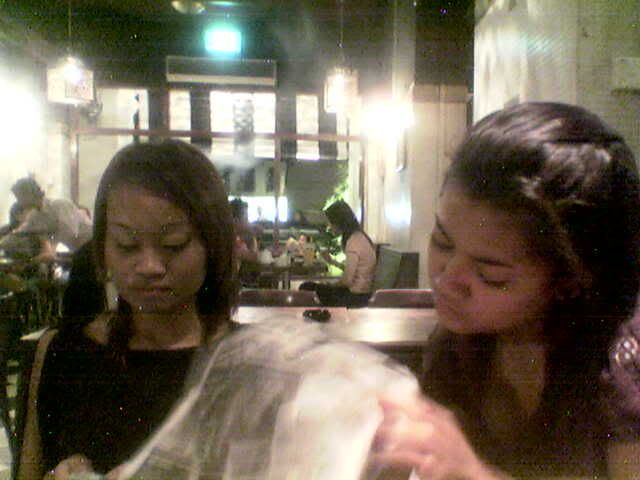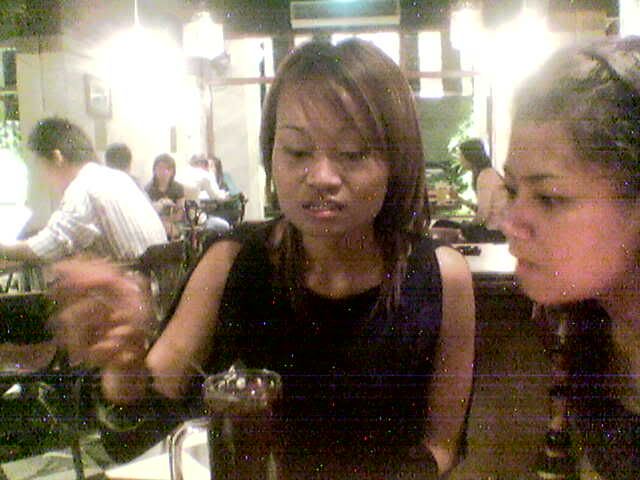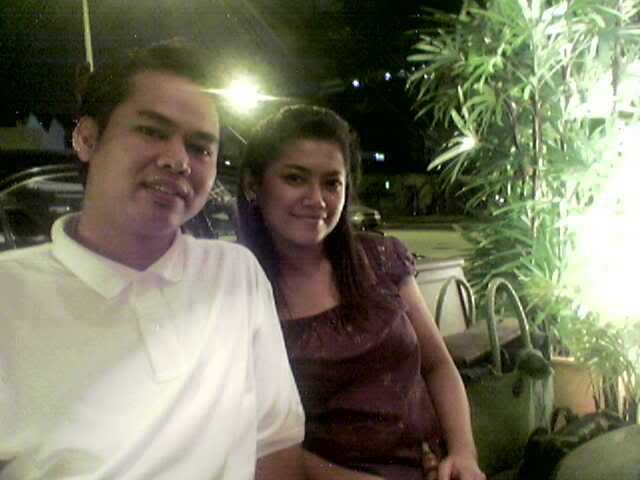 Head down to Samar to ease the
mabok kambing.
I thought I came prepared with a bottle of minty gums for some post-mutton 'mouth cleansing'. D was even more well-prepared. She brought DENTAL FLOSS. Can't beat that.
Yah, nothing beats some scented smoke to rid us of the stinky effects of mutton. Plus a steaming pot of mint tea. And soulful, LIVE Arab music from above. Oh, and a cute, friendly waiter.
Ahh....
Then we end it all with a midnight show. FIREWALL.... The show...
ok ok lah
. The pace is not consistent and admit it-Harrison Ford is OLD, ok. And he looks it.
Geez.Anyway, that shall be the last time the 3 of us went out before Tini's wedding next week. After that, someone with have a big, fat
'M'
to put as her 'status'.